What are the different types of loft conversion?
We have provided beautiful loft conversions across Surrey, London and surrounding areas for almost 20 years. There are a number of alternate loft conversion solutions and our expertise will help advise you which will best suit you and your home. There are several factors to consider in addition to understanding what you and your family want from your home, such as loft planning permission, house type, conservation areas, loft building regulations, roof height and available space. The main types of loft conversion are illustrated below, it is important to consider that these can then be adapted and made bespoke to suit your home: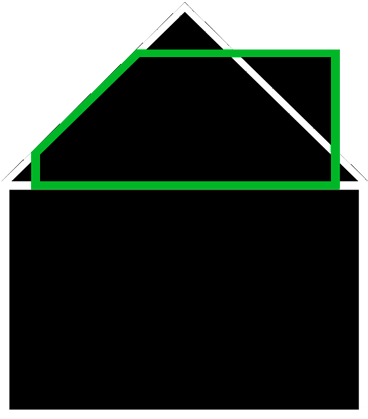 Rear Dormer Lofts
A dormer loft conversion is an extension to the existing roof, creating additional floor space and headroom within the loft conversion. Dormers can be built in various styles, but all extend from the roof slope, usually in a box shape.
Mansard Lofts
A mansard loft conversion has two slopes with the top section of the roof being almost horizontal.  A mansard roof has the advantage of maximizing the available space within your loft.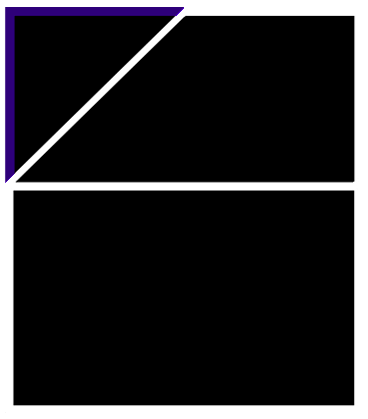 Hip to Gable Lofts
A hip to gable loft conversion involves making fairly major changes to the roof. As a general rule, houses with a hip roof tend to not have enough internal space to be a loft conversion to be practical, making a hip to gable conversion the perfect solution.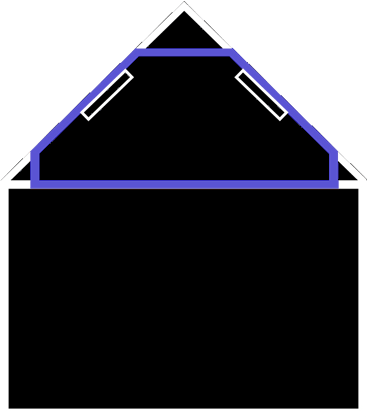 Velux Lofts
Velux loft conversions very rarely require planning permission. Velux are a leading manufacturer of roof windows with over 60 years experience. This type of conversion is generally very cost effective.
Eco Loft Conversions
Eco solutions have made a big impact in the construction industry and are now more affordable and produce more energy, even during the winter months! We have a wide range of eco loft conversion products available, designed to start saving energy, reduce your bills and your carbon footprint. If you're looking to 'go green' – consider an eco-loft.
Under-floor Heating
Under-floor heating is the best form of economical heating whilst also saving wall space that would be taken up by radiators, leaving more room and freedom to arrange furniture. Heat rises and so it makes sense to install under-floor heating to cover the whole floor and so quickly provides an even heat for the whole room.
Solar Panels
With today's solar panels, you can lower or even eliminate your monthly electricity bills. We are able to provide solar panels that will fit into the design of your roof and appear like darkened windows – maintaining an aesthetically pleasing look to your home whilst powering it too.
Insulation & Ventilation
Simply converting your loft can increase the insulation of your property. We use a high standard of insulation in the roof and walls as standard, however, for our eco-lofts we provide the options of 'Vacuum Insulation Panels' and 'Mechanical Ventilation with Heat Recovery'.
Roofing & Water
Green Roofs
Green/Living roofs have the capability of introducing a whole range of plant species from mosses, ferns, orchids, tropical plant species, sedums, herbs and edible plants grown organically. They provide:
Reduction of Heat Urban Island – Research suggests we need a 10% increase in green space in our cities to help combat climate change. Green roofs are recognized to have a positive effect on this.
Biodiversity – Green roofs can provide important refuges for wildlife in urban areas.
Water – Green roofs can significantly reduce the surface run-off volumes and rates of rainfall leaving roofs. Green roofs can help reduce flash floods as a consequence of intense rainfall events and improves the quality of water which can be harvested.
Thermal Performance – Green roofs have been shown to significantly reduce the need for air conditioning in summer and can provide a degree of insulation in winter.
Sound Insulation – The combination of soil, plants and trapped layers of air within green roof systems can act as a sound insulation barrier. Sound waves are absorbed, reflected or deflected.
Protection of Waterproofing – Green roofs can double if not triple the life of waterproofing membranes beneath the green roof.
Air Quality – airborne particles and pollutants are filtered from the atmosphere by the substrates and vegetation on a green roof.
Water Harvesting
Rainwater harvesting can cut the amount of water that a home uses from their water supplier by up to 50%. They can be below ground or above ground and can be used for a variety of purposes.